Dawson Community College (DCC) sits on the hills overlooking the town of Glendive and the Yellowstone River in eastern Montana. The campus borders Makoshika State Park, Montana's largest state park.
DCC prides itself on offering high quality education at an affordable cost. The College's tuition rates are among the lowest of Montana's two-year and community colleges.
Students may begin their education at DCC with a two-year associate's degree that will transfer to a four-year institution or enroll in one of DCC's career and technical programs. DCC provides opportunities for students to seamlessly transfer credits to another Montana institution by following the Montana University System's Common Course Numbering System. Additionally, DCC has agreements in place with various other four-year institutions to ensure seamless transfer for specific programs.
Students interested in career and technical programs may choose to earn a two-year associate of applied science, one-year certificate of applied science, or one-semester career certificate in a variety of fields. DCC's Welding program is among the state's best, requiring more hands-on hours in the welding lab than any other in Montana. The Criminal Justice program is also known for its hands-on training, and in the Corrosion Technology program, one of only three in the nation, students learn in a state-of-the-art, on-campus field site. Other career and technical programs include Early Childhood Education, Agriculture, and Business. DCC recently added a Technical Skills program, allowing students to earn a credential by taking a variety of technical courses.
DCC's advisors work closely with students to help them pursue their educational career goals. The College's graduation rate is 15% higher than the national average for two-year public colleges. A low 13:1 student-to-faculty ratio allows students more one-on-one interaction with instructors.
Students can also save money without sacrificing comfort and convenience by living in DCC's on-campus, apartment-style housing. Other on-campus amenities include fitness facilities, a coffee shop, campus store, and food service. DCC also offers various student groups and organizations, tutoring, and mental health counseling. DCC participates in National Junior College Athletic Association men's and women's basketball, baseball, men's and women's cross country, softball, volleyball, and National Intercollegiate Rodeo Association men's and women's rodeo.
For more information, contact Suela Cela, Director of Enrollment Management, at 406-377-9403 or [email protected].
Types of Programs Available
JEFFREY W. DELZER IS A NORTH DAKOTA POLITICIAN. As a member of the North Dakota house of representatives he represented the 8th district. Running as a republican he was elected to office in 1992. He served as the Speaker of the House of Representatives from 2007 to 2009.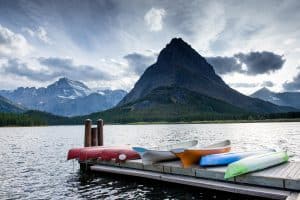 Montana's universities are spread out across the state, and each has a unique culture. Montana State University is in Bozeman, MT and they have over
Read More »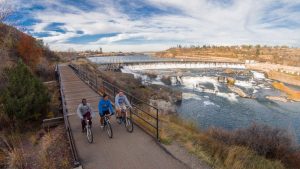 Montana is a state that has been known for its rugged beauty, but also as the "Big Sky Country." The people who live there have
Read More »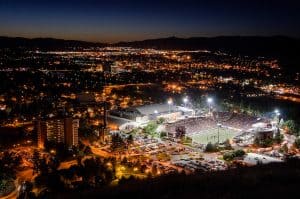 Montana has a perfect blend of country living and city life, with expansive wilderness and thriving downtown life there is something for everyone. In Montana,
Read More »
For more information please fill out this form and you will be contacted directly from the school.