FLATHEAD VALLEY COMMUNITY COLLEGE
FLATHEAD VALLEY COMMUNITY COLLEGE (FVCC) is located in friendly Kalispell, Montana, approximately 100 kilometers from the U.S./Canada border. With nearly 90 academic programs to choose from, FVCC offers something for everyone.
FVCC's academic programs rival the quality of those offered at many prestigious schools in the U.S., but at a fraction of the cost.
Students can begin their college education at FVCC with two-year programs that transfer to four-year institutions or take advantage of FVCC's many career and technical programs.  FVCC has transfer agreements with the University of Montana, Montana State University and the University of Lethbridge. Student support resources, including tutoring and supplemental instruction, counseling, math lab and writing lab, are available free of charge to every student. Class sizes are small to ensure maximum one-on-one interaction between students and instructors.
FVCC engages students in hands-on undergraduate research projects early on in their academic careers. Research projects are often combined with opportunities to study abroad. In 2018, FVCC students will study in Italy, the Galapagos Islands and the French Polynesian island of Mo'orea.
From Glacier National Park to Flathead Lake, FVCC students have access to world-class outdoor recreational opportunities, including two ski resorts and thousands of miles of hiking trails. FVCC also offers dynamic student organizations and clubs, intramural sports, live theatre and musical ensembles and leadership opportunities.
On-campus student housing is modern and secure. Single and double bedroom units equipped with kitchens are available at competitive rental rates and are within walking distance to shopping centers, restaurants, movie theatres and other amenities. Reflective of the town of Kalispell, FVCC is a small, safe community where people take the time to get to know each other.
Contact FVCC's Director of International Student Services for more information or to schedule a tour: Dr. Gerda Reeb, [email protected], (406) 756-3889.
Types of Programs Available
IN 1995 FRANK GARNER EARNED a criminal justice and crimonology degree from Flathead Valley Community College. He later went on to become an elected member of the Montana House of Representatives after he won a 2014 election.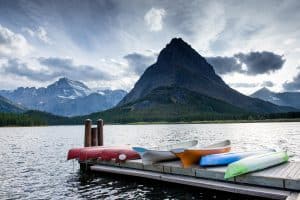 Montana's universities are spread out across the state, and each has a unique culture. Montana State University is in Bozeman, MT and they have over
Read More »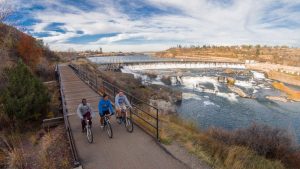 Montana is a state that has been known for its rugged beauty, but also as the "Big Sky Country." The people who live there have
Read More »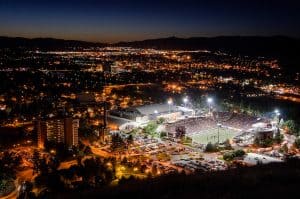 Montana has a perfect blend of country living and city life, with expansive wilderness and thriving downtown life there is something for everyone. In Montana,
Read More »
For more information please fill out this form and you will be contacted directly from the school.