INTERLINK LANGUAGE CENTER AT MONTANA STATE UNIVERSITY
INTERLINK strives for a world in which humility, respect, and sensitivity prevail, and communication contributes to enhanced understanding among diverse groups.
Committed to transformative language education, we provide English instruction, academic preparation, and cross-cultural training. In doing so, we empower students to become engaged students, independent learners and critical thinkers. With standards of quality and fairness as our guides, we promote enhanced learning, grounded in an ethos of service.
Our most precious assets are our students. All our actions stem from a single focus – disciplined attention to student needs, satisfaction, and success. To that end, our faculty embody the highest standards of professionalism manifested with care, concern, and commitment. Our administrators are clear that they lead best by serving and serve best by meeting student needs.
Benefits of INTERLINK Language Center at MSU
"Conditional Admission" to MSU for undergraduate students: if you do not meet the English proficiency requirement but you are academically admissible to MSU, you can be conditionally admitted to MSU which means that you will learn English at INTERLINK before attending MSU. When you complete Level 6 at INTERLINK, you enter MSU directly, with no TOEFL or IELTS score.

Master's degree-level instructors who love to teach

Fun and challenging classes with an average size of 12 students

Participate in interesting MSU classes when you reach the most advanced level

Intercultural presentations with your international classmate
Contact information

INTERLINK Language Center at Montana State University
330 Culbertson Hall
P.O. Box 170550
Bozeman, MT 59717
U.S.A.

Phone: +1-406-994-3807

Email: [email protected]

Website: https://msu.interlink.edu/

Facebook: https://www.facebook.com/groups/interlinkmsu
Types of Programs Available
UNITED STATES SENATOR STEVE DAINES is among the most notable alumni to come from Montana State University in Bozeman. Senator Daines was most recently elected during the 2020 election.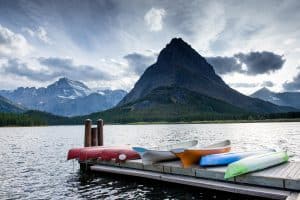 Montana's universities are spread out across the state, and each has a unique culture. Montana State University is in Bozeman, MT and they have over
Read More »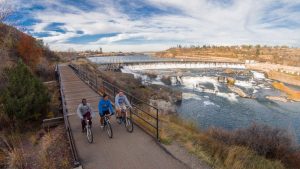 Montana is a state that has been known for its rugged beauty, but also as the "Big Sky Country." The people who live there have
Read More »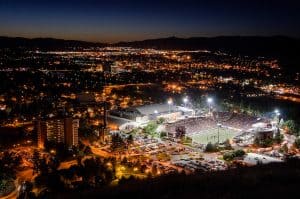 Montana has a perfect blend of country living and city life, with expansive wilderness and thriving downtown life there is something for everyone. In Montana,
Read More »
For more information please fill out this form and you will be contacted directly from the school.